So, what is an optimizer?
Optimizers are a device that connects to a solar panel that helps to reduce the impact of shade or power imbalance. Ordinarily, in a string inverter configuration, if one or more panels are shaded or obstructed then this will impact on the entire string of panels resulting in serious losses to the whole system. Optimizers allow the string voltages and current to adjust to compensate for the shaded panels resulting in a much more stable string output. As well as this, optimizers allow us to design systems where strings of different panel pitch or azimuth are used. Normally, these designs would be out of balance but the optimizers allow us to compensate and keep the whole thing working as efficiently as possible.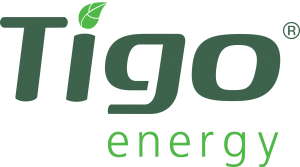 Tigo® is a Silicon Valley company founded in 2007 by a team of experienced technologists. Combining a unique systems-level approach with expertise in semiconductors, power electronics, and solar energy, the Tigo team developed the first-generation Smart Module Optimizer technology for the solar industry. Tigo's vision is to leverage integrated and retrofitted Flex MLPE and communications technology to drive the cost of solar electricity down. By partnering with tier 1 module and inverter manufacturers in the industry, Tigo is able to focus on its key innovation with the smartest TS4 modular platform and leverage the broader ecosystem. Tigo has operations in the USA, Central & South America, Caribbean, Europe, Japan, China, Australia, South Pacific, and the Middle East. 
In 2016, SMA Solar Technology AG acquired a stake in Tigo Energy which has led to the integration of Tigo technology into SMA inverters. This combination means that SMA have a seamless and flexible system for solar system design.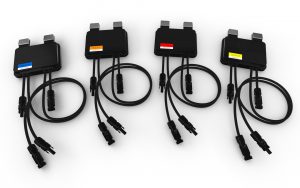 The TS4-R module system is a cost-effective system that fits into any PV module design, making it the right solution for every application. With the TS4-R platform, for the first time, every PV module can now be flexibly equipped with an additional function. Only the modules affected by energy yield loss are equipped/fitted with TS4-R This means energy yields can be strategically increased and system costs reduced.
Envirogroup, as SMA PowerUP partners, routinely use Tigo optimizers for flexible design solutions. Many suburbs in Melbourne, particularly the older ones like Northcote, Thornbury and Brunswick are of medium density with considerable roof and shade problems and by using Tigo optimizers we can maximize the energy producing potential of these places.