Solar Hot water
EnviroShop are experts at installing the very best heat pumps, evacuated tube solar hot water systems, flat panel solar water systems and efficient gas systems for residences. Our hot water systems are carefully selected based on performance, reliability and long-term durability.
The average home uses about a quarter of the total energy consumption to heat water. As you reduce energy use in other areas, like lighting, heating and cooling, this percentage will become bigger and more significant. Finding the most effective hot water service for your situation requires knowledge of the different types of systems and their strengths and weaknesses.
Installing an efficient hot water system is one of the most effective ways in which you can save energy and reduce your carbon footprint. For quality efficient hot water systems, residents and businesses choose EnviroShop to deliver an effective energy saving solution.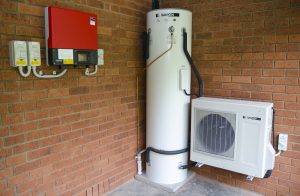 Conventional hot water systems usually last around 10-15 years, but poor water quality or cheap components can reduce this life significantly. If your current system is more than about 8 years old you should be looking around for a replacement before it fails. By replacing your old system with our efficient hot water systems you'll avoid the inconvenience of it failing and get a head start with your savings.
When your old hot water system fails you'll want hot water in a hurry. We can usually provide an emergency hot water system to give you time to choose the right hot water solution for you.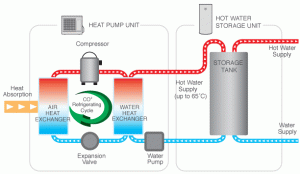 To find out all you need to know about efficient hot water in Melbourne, call us now on 03 8395 3030 or complete the enquiry form and we will contact you. Be quick to receive your efficient hot water rebate!
Services Include
Sanden Heat Pump Hot Water Systems
Evacuated Tube Solar Hot Water Systems
Flat Panel Solar Water Systems