Solar battery rebates are available for all Victorian postcodes and provide a discount of up to $2,950 for homeowners.
EnviroGroup is a leader in sustainable solutions and a trusted solar installation provider. Serving Victoria since 2004, our founder Mick Harris is a pioneer of renewable energy and is the founder of ATA International Projects Group, which installed more than 1000 solar power systems in East Timor.
Mick's passion and dedication to sustainability underpin the culture of EnviroGroup. When you sign up for an installation with us, you will be assured of a customised solar battery solution to suit your home. 
Take advantage of the solar battery rebate and pocket even more savings for your energy bill. Check your eligibility – enquire today with EnviroGroup.
EnviroGroup will look after the solar battery rebate process and automatically deduct the cost of your overall installation.
Am I eligible for a solar battery rebate?
Owner-occupiers of households with a combined income of less than $180,00 a year are eligible for the solar battery rebate. Previously, the solar battery rebate was only available for limited Victorian postcodes but it has now been expanded to include all.
Your property must already have solar panels installed with a capacity of at least 5kW. Recently, this was changed to enable households to claim the rebate if they intend to install additional solar panels at the same time as the battery.
Other eligibility include:
Your property is valued under $3 million

Your property does not have an existing energy storage system

You property has not previously taken part in the Solar Homes program
For more information about eligibility, our renewable energy consultants will be more than happy to assist. Simply fill the form above or call us on 1300 430 430.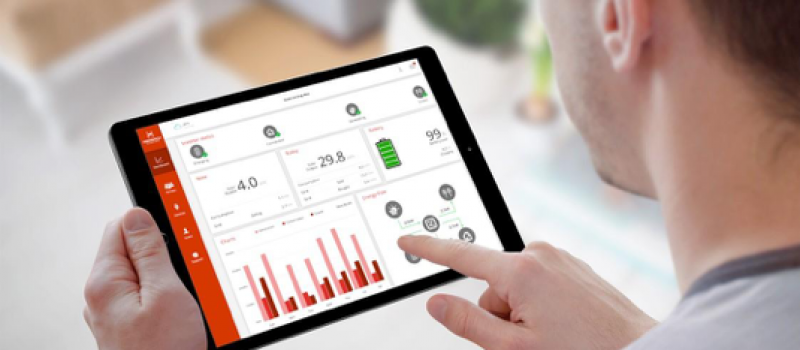 Will solar batteries become cheaper?
You may be waiting for further discounts to install your solar battery. At the time of writing, solar rebates for batteries are more likely to drop rather than increase. The longer you wait, you may lose out on the generous rebates that are on offer. 
Our customers with solar batteries have been impressed with the positive impact on their energy bills and at times, have been able to generate all their energy without any reliance on the grid or gas. By adding solar batteries to their system, it has been possible to generate all their power needs solely with solar. 
"For me the batteries have been the game changer. They supply me with power until about 9pm in winter, and until 3 or 5am in summer. If I run my super efficient air conditioning on hot days, the batteries last until 9pm. I love them." – Adair Bunnett, Albert Park
If you've been contemplating or dabbling in the idea of getting a solar battery system for your home, the time is now. Contact our renewable energy consultants on the form above or call 1300 430 430.
How will solar batteries provide more savings on my energy bill?
Your solar system uses the energy from the sun to generate electricity that you then use to power your home. However, the sun is not available all the time and you may find your solar system is producing more energy than your home needs. 
By installing a solar battery, you will be able to store this excess energy and use it when the sun retires for the day. Just a bit of clever technology that provides even more savings for your energy bill! 
Interested to learn more? Contact us or call 1300 430 430.