Solar Panel and Solar Battery Storage Rebates 2021
The Solar Homes scheme has been running now since the 1st of July 2019 and although there has been some issues along the way, thousands of households have taken advantage of the new scheme to have a solar power system installed.
As from the 1st of January, the scheme will feature a rebate for $1888 and the availability of an interest free loan for the same amount. There are a number of eligibility criteria.
You are eligible to receive a rebate for installing a solar PV system if you meet the following criteria:
you must be the owner-occupier of the property
you have a combined household taxable income of less than $180,000/year (based on last year's Australian Tax Office Notice of Assessment)
you have an existing property that is valued at under $3 million
you do not have an existing solar PV system although there is an early adopter clause which allows the expansion of an existing system if it was installed prior to the 1st November 2009.
Once approved, you will have 4 months to have your solar system installed.
The Solar Homes battery rebate system also changed in November 2019 to have an additional 80 postcodes released. So, if you fall into one of those and you already have solar installed then you may qualify for this rebate. Remember, you can only claim one or the other, not both.
If you are having difficulty loading up your documents to the portal, please call our sales department and we will help you.
For more information about the scheme and eligibility call us on 1300 430 430.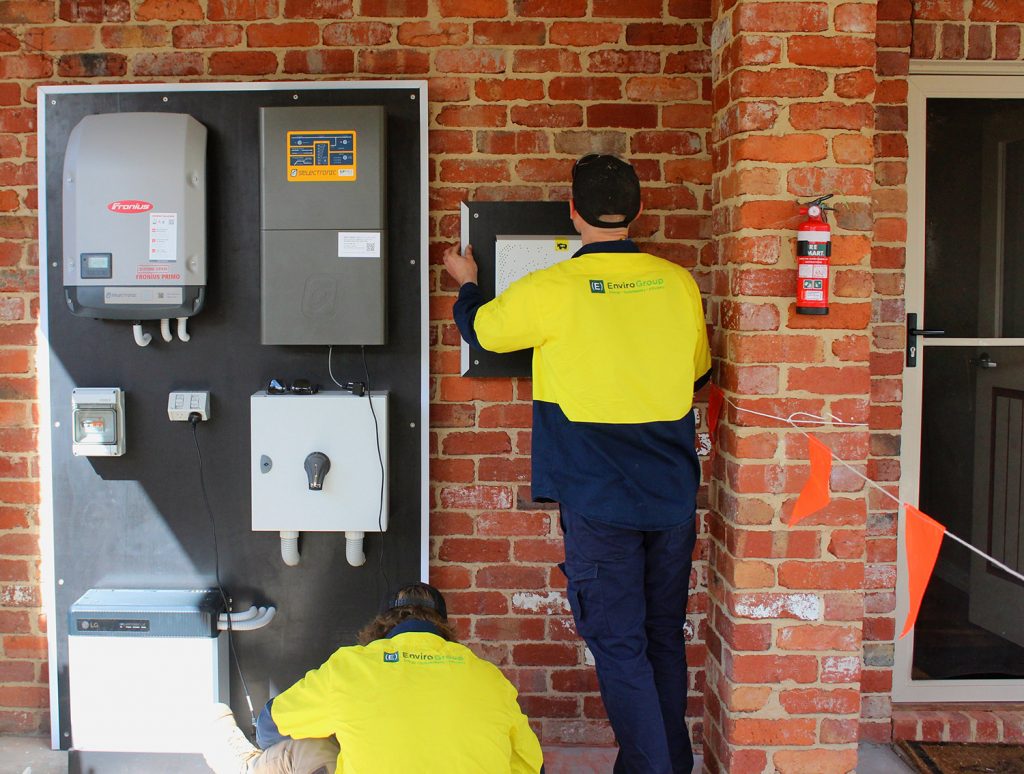 Please register your interest here
Notice
: Undefined offset: 2 in
/home/envirogr/public_html/wp-content/plugins/gf-form-multicolumn/includes/public/WH_GF_Multicolumn_Public_Form_Current.php
on line
152
Notice
: Undefined offset: 2 in
/home/envirogr/public_html/wp-content/plugins/gf-form-multicolumn/includes/public/WH_GF_Multicolumn_Public_Form_Current.php
on line
152
Solar Battery Rebate 2019-2020
Also from the 1st of July, the Victorian Government made available a rebate for a solar battery for households. The grant will be for up to $4839 maximum which is half the cost of an average 11kWh system.
Households with a combined annual income of up to $180000 and property value up to $3M are eligible. Simple, right?
BUT!
out of a possible 10,000 rebates only 200 per month get allocated AND you have to live in one of the designated postcodes AND have a pre-existing 5kW system that you never claimed a government rebate for. Not so simple, now.
BUT!
If you do qualify, give us a call because we now have a range of great battery options and Envirogroup are one of Victoria's most experienced solar battery installers with dozens of on and off-grid installations ranging from little Enphase batteries up to 100kW government off-grid emergency systems.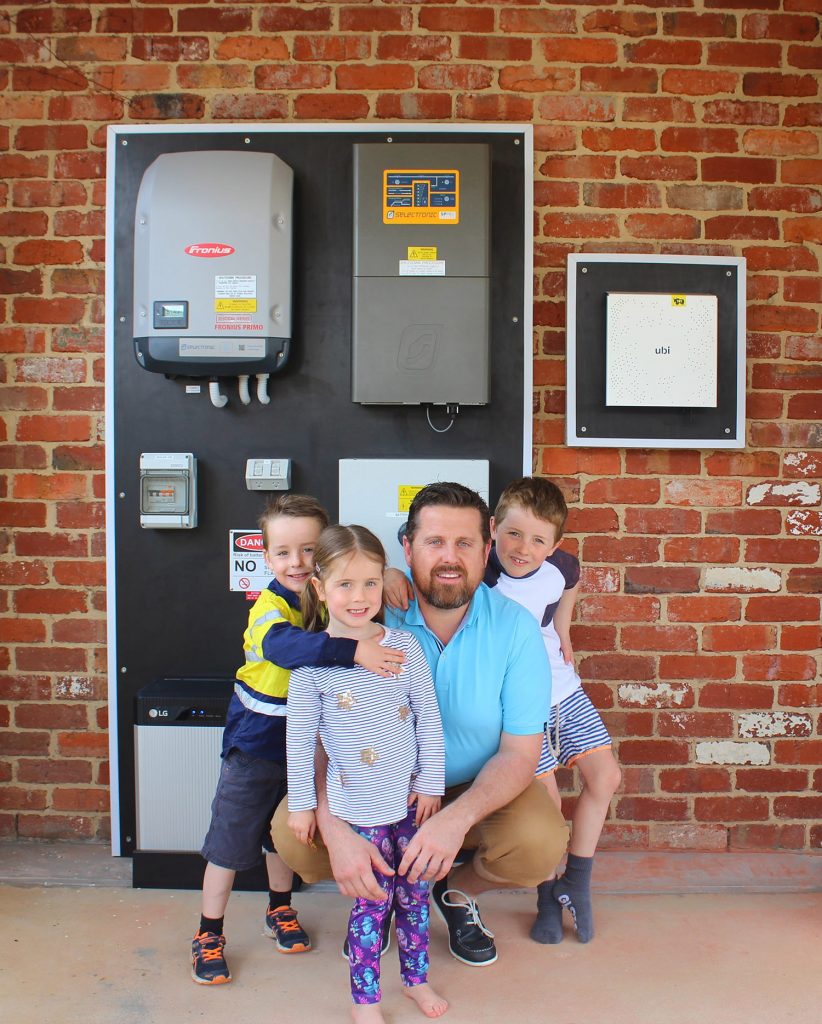 Am I eligible?
You are eligible if:
You have no existing solar
Your property is valued at less than $3 million
You have a combined household income of less than $180,000 per annum
This means testing is based on the information on your council rates notice. Only the residents who appear on the rates notice will have their income counted towards the $180,000 threshold. Likewise, your property value will be defined as what it is on the current rates notice.
What is the Home Battery Storage Rebate?
Households with at least 5kW of existing solar who adopt a new battery storage system can recoup up to half of the cost of a solar battery unit (capped at $4,838), if installed after July 1. Only 1,000 battery rebate places are available for the 2019-20 program over 3 releases, and only to homes in high-growth post codes – check your postcode here.
Stay up to date on the rebate releases via our newsletter or sign up with the form on this page to give yourself the best chance to secure one of the limited places for this exciting rebate!
Am I eligible?
You are eligible if:
You have at least 5kW of existing solar at your property
You don't have existing battery system
You live in one of the eligible high-growth postcodes
You have pre-approval from your energy distributor for battery storage (which we will arrange)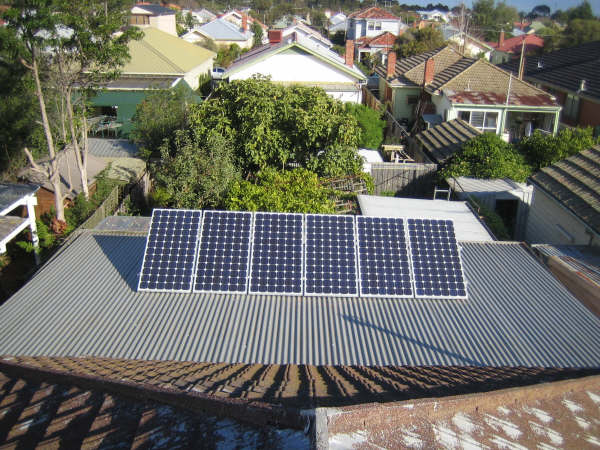 Am I eligible?
You are eligible if:
You have no existing solar
Your property is valued at less than $3 million
You have a combined household income of less than $180,000 per annum
You complete and sign the landlord/tenant sub-agreement attached to the application
What is the no-interest loan scheme?
From late 2019, an interest-free loan scheme will be introduced that will allow eligible Victorian -households to install solar PV systems and pay back the balance in 42 instalments over a four year period.
Once the scheme is active, anyone that gets the 50% rebate will also qualify for a loan for the value of the remaining half of the solar PV system (up to the value of $1888), provided the savings from the solar system are greater than your loan repayments.
The no-interest loans are only available for solar PV systems, not the battery scheme at this stage.
Am I eligible?
You are eligible if:
You have secured a rebate in the 2019-2020 round.
The savings from your solar PV system are more than the repayments on the loan.
If you are unsure about your eligibility status, chat with one of our solar consultants about your individual circumstances.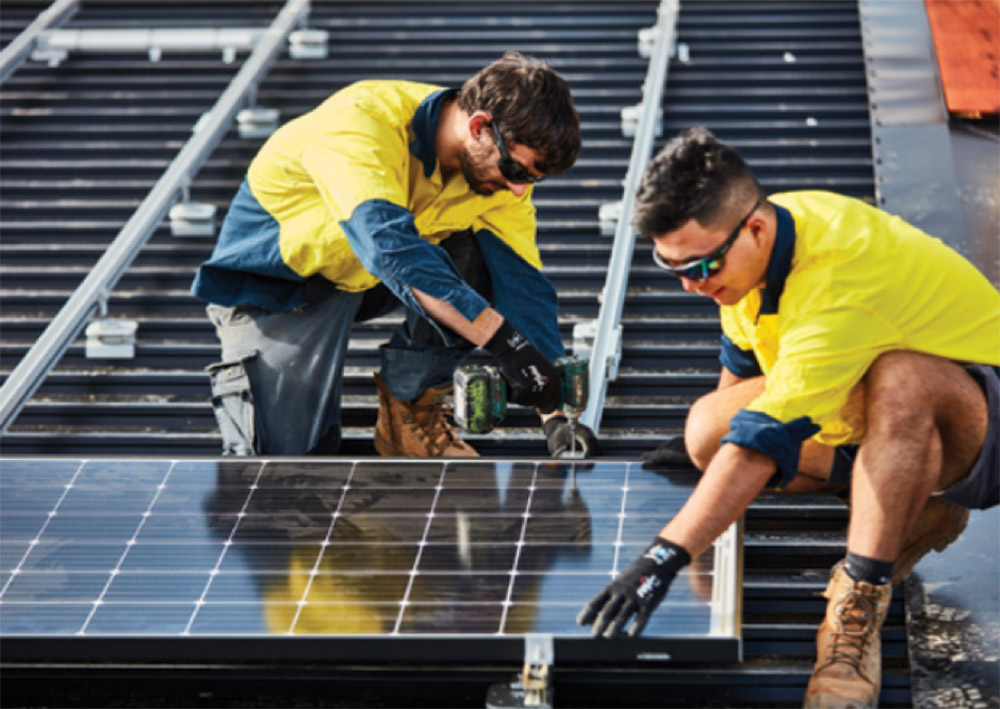 What information to I need to provide?
In addition to the Solar Provider Statement, which EnviroGroup's helpful staff will provide, you will need to submit the following to prove your eligibility for the rebate:
– Receipt of full payment for the system
– Solar Provider Statement
– Certificate of Electrical Safety, Electrical Works Request and other distributor forms (all provided to you by EnviroGroup on the day of your installation)
– Council Rates Notice
– Tax assessment for the relevant year
– An agreement between you and your landlord (for renters applying to the scheme)
– Positive Benefit Assessment (for anyone applying for the no-interest loan)
 How many spots are available?
Both the solar PV and battery system rebate will be released in tranches. Only 3,500 solar PV system rebates will be released every month during the 2019-2020 program, and the battery rebate will have three release dates, as follows:
July 1st 2019 –
October 31st 2019
November 1st 2019 –
February 28th 2020
March 1st 2020 –
June 30th 2020
Battery Rebate
200 places
400 places
400 places
Based on the interest from the last round of rebates, these spots will run out early on – contact us today to find out how to secure your spot.
What if I wait for a later round?
The value of the rebate will decrease over time – after January 1st, 2020 the solar PV rebate will be valued at up to $1,888, while the battery rebate will have a maximum value of $4,174 from July 1st, 2020. These values will be adjusted every year. To get the best value, ensure you are first in line by contacting us early.
Can I receive all of the available rebates?
If you apply for a rebate under the renters scheme (either as a landlord or tenant) you can also apply for the owner-occupier solar PV rebate for a different address. However, be aware that only each address can qualify for only one rebate.
If you have received the solar PV or hot water rebate in this or the last round, you will not be eligible for another solar PV, solar hot water or battery rebate as well.
What if I already have solar on my roof?
Already have solar? No problem!
If your system was installed before 2009 (what the government calls an "early adopter"), you may be eligible for a new system or an expansion. Solar technology has rapidly advanced in the last 10 years, upgrading is the key to a more efficient system and greater savings on your power bills.
Even if you are not eligible for the rebate, exploring an upgrade or an expansion may still be cost-effective. The price of solar is falling as products become more widely available, adding some extra kW may be far more affordable than you think – just ask us how.
What if I live in a retirement community?
You too are eligible! As long as you are the owner of the unit, and can provide proof of that in the form of purchase contract for the home, lease certificate for the land on which the home is built, confirmation of Electoral roll enrolment at the address and all documentation outlined above.
EnviroGroup specialises in bringing solar to lifestyle and retirement villages, check out some of our previous installs below. Contact 1300 430 430 to have one of our seasoned Solar Consultants help you explore all your sustainability options.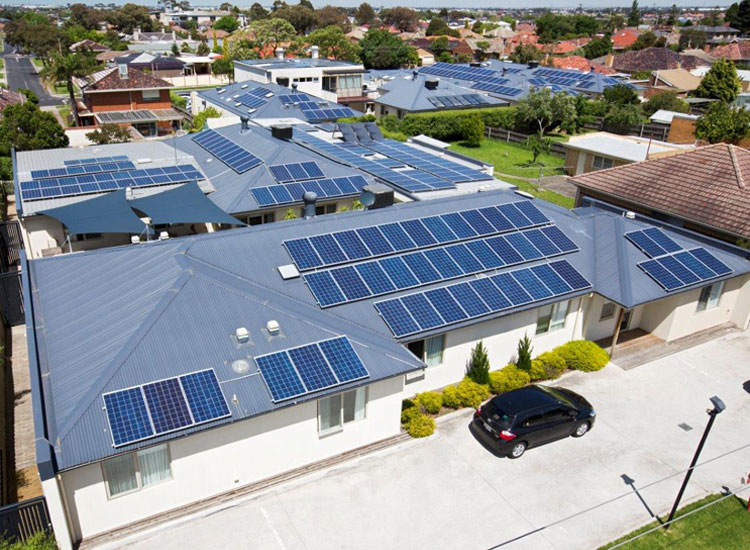 How do I select an eligible installer?
To receive the Solar Homes rebate, you must use a Clean Energy Council (CEC) Accredited Installer. You can recognise these installers by the CEC logo:

What kind of system is eligible?
The CEC not only regulates who can install, but also what can be installed – this includes what components you select for your Solar Homes rebate–eligible system. EnviroGroup stocks a range of products, all of which are CEC Accredited, from solar's leading brands –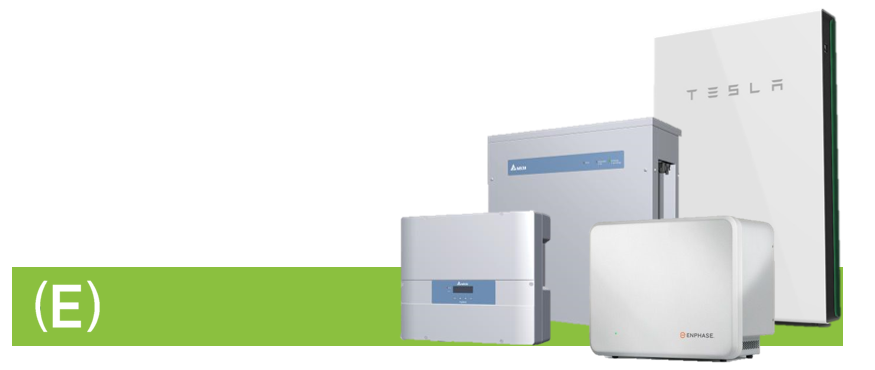 As for size of the system, there is no limit on how big it can be, but the rebate is capped at $1888 for solar and $4,838 for batteries. The size, layout and configuration of your system should be tailored to your property rather than an off-the-shelf system.
What about solar hot water?
There is an additional solar hot water scheme currently underway. EnviroGroup offers solar hot water system installation and can guide you through the rebate process from our Northcote shopfront.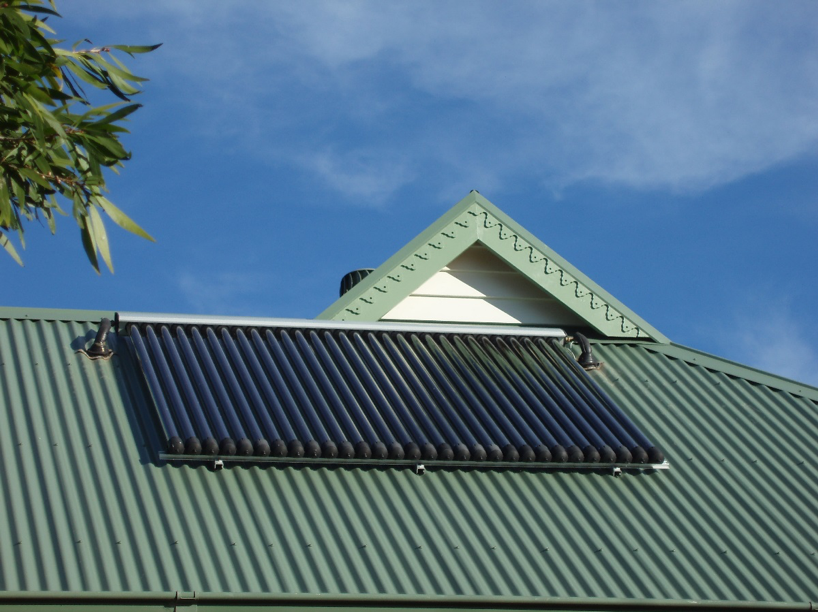 Want to know what the current and future rebate schemes mean for your personal circumstances? Call us and arrange a consultation for an obligation free quote with layout and full financial analysis with one of our Solar and Battery Specialists today.