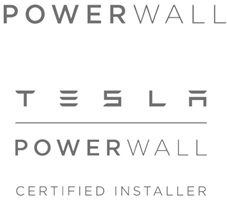 Energy independence
Many people dream of turning their home into an energy island and disconnecting from infinitely rising costs of power companies. But did you know that getting solar batteries can save you thousands of dollars off your power bill while giving you the reliability of the grid?
Reducing power bills
Historically, power bills have ever only gone in one direction – up. Even gas, which traditionally has been cheaper than electricity has risen by significant amounts.
A solar PV system on its own can generate enough energy for all your daytime energy needs, but with a solar battery system like Tesla Powerwall 2, any extra energy generated by your solar system can be stored to be used when the sun is no longer there.
By using all the energy generated by your solar system, you will then need less power from the grid – and this means, lower energy bills.
How the Tesla Powerwall works
Solar battery technology is as simple as it is impressive. Normally, any excess energy that is created by your solar panels is sent to the energy grid. A home solar battery system like Tesla Powerwall 2 will capture this energy and make it available for use at night. If you generate enough of your own electricity, it will charge itself completely from solar.
Then, depending on your energy habits, Powerwall 2 can power your home for an entire evening from the solar power you generated during the day.
Tesla Powerwall 2
Powerwall 2 is more than a simple upgrade, it is a complete redesign of the solar battery storage system.
Key features of Tesla Powerwall 2
– a huge 13.5 kWh of battery storage
– built in battery inverter – no need for extra hardware
– 10 year warranty.
The technical specs are below:
Usable Capacity
13.5kWh
Scalable
Up to 10 Powerwalls
Depth of discharge
100%
Operating Temperatures
-4˚ to 122˚F /  -20˚ to 50˚C
Efficiency
90% round-trip
Dimensions
L x W x D 44″ x 29″ x 5.5″
(1150mm x 755mm x 155mm)
Power
7kW peak / 5kW continuous
Weight
276lb / 125kg
Installation
Floor or wall mounted
Indoor or outdoor
Supported Applications
Solar self-consumption
Time of use load shifting (coming soon)
Backup
Off-grid (coming soon)
Warranty
10 years
Certification
UL and IEC certified
Grid code compliant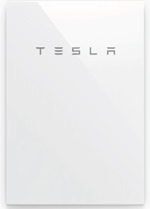 Ready to get a quote for your own Tesla Powerwall?
This is what you'll need to give us:
1. The most recent winter and a summer power bill
2. Information on your home (roof type, orientation etc)
3. Contact details
Everyone's house is different and this information will help us get your system designed and delivered a lot quicker.
Why Choose EnviroGroup?
At EnviroGroup we believe in quality. Not just in product but in service as well.
That's why our point of difference is our inhouse installation team.
While many solar operators outsource installations to contractors (a sure saving on overheads), we choose to invest in a team that we know will provide our clients 100%, 100% of the time.
Our installation team is made up of fully accredited and qualified specialists who have experience installing renewable energy systems in both the commercial and residential market sectors.