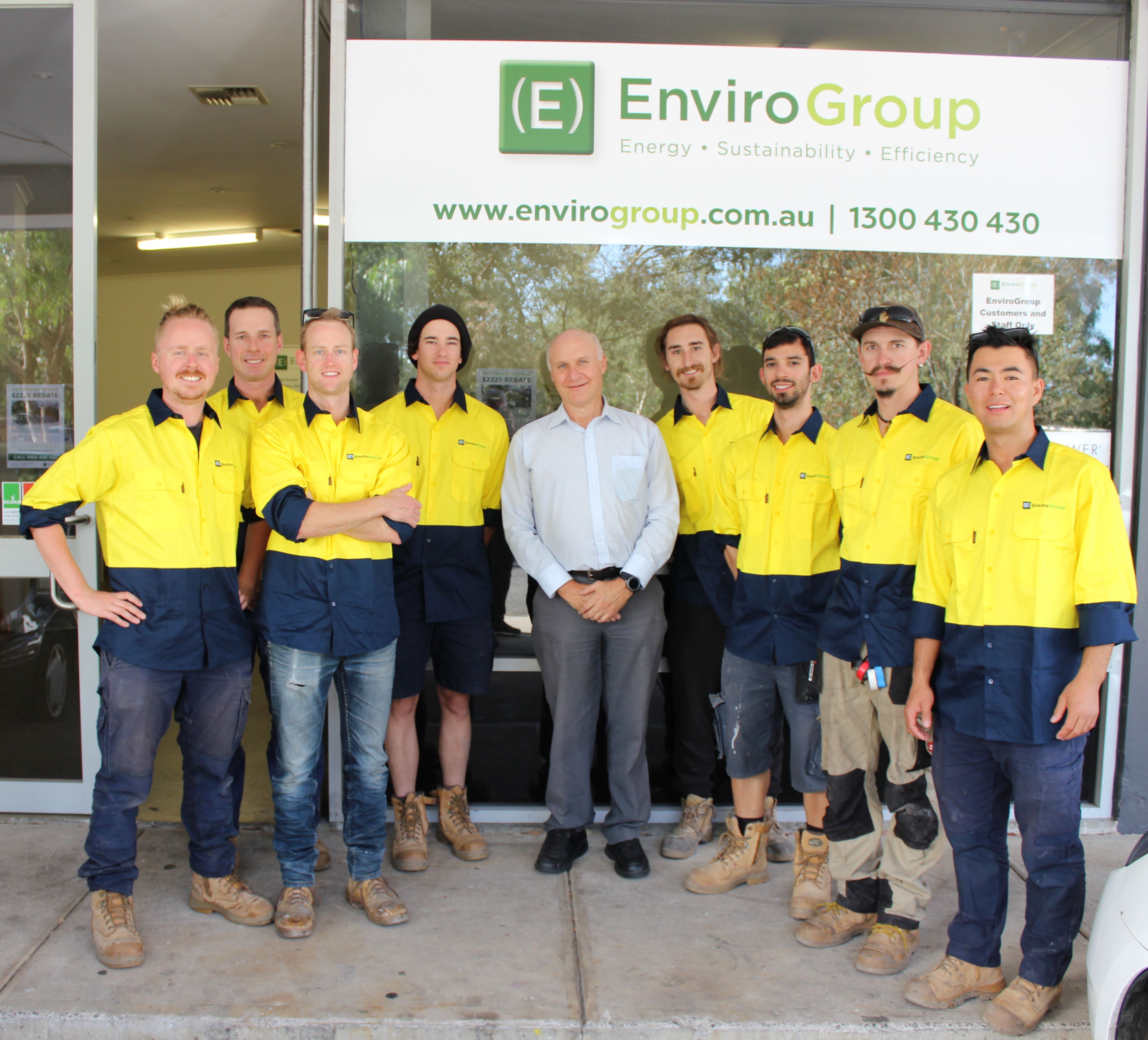 The installation was first class.

Alphington Bowls Club

The final installation in just 10 days without any interruption to our daily operation was exactly as promised.

Glenlyn Aged Care

We were well informed of the product and its installation process prior to commencement and the team at the facility for installation were punctual and had excellent work ethics.

Sale Elderly Citizens Village

I couldn't be happier with the actual installation process. Martyn and his offsider were the tidiest electricians I have ever seen.

Albert Park
At EnviroGroup we believe in quality. Not just in product but in service as well.
That's why a key point of difference is our inhouse installation team.
While many solar operators outsource all installations to contractors (a sure saving on overheads), we choose to invest in a team that we know will provide our clients 100%, 100% of the time.
Our installation team is made up of fully accredited and qualified specialists who have experience installing renewable energy systems in both the commercial and residential market sectors. They make it possible for us to set a quality benchmark which applies to all our work including work done by subcontractors.
They maintain exemplary onsite work practices and offer excellent post-installation support.
(As a company, EnviroGroup upholds the highest quality and safety standards, working with AS 4801, ISO 9001 and ISO 14000 systems.)
Our belief in our team and the quality of work they produce is evidenced by our five year workmanship guarantee on all our installations.
This point of difference is a part of our commitment to full-service solutions, to quality and to our customers.
Certifications
CEC accredited solar PV system installers:
All our solar installers have CEC accreditation. "Solar PV accreditation is a qualification that demonstrates competence in design and/or installation of solar power systems. To be eligible for government incentives such as RECs, solar credits and feed-in tariffs the installer must be accredited by the Clean Energy Council" CEC