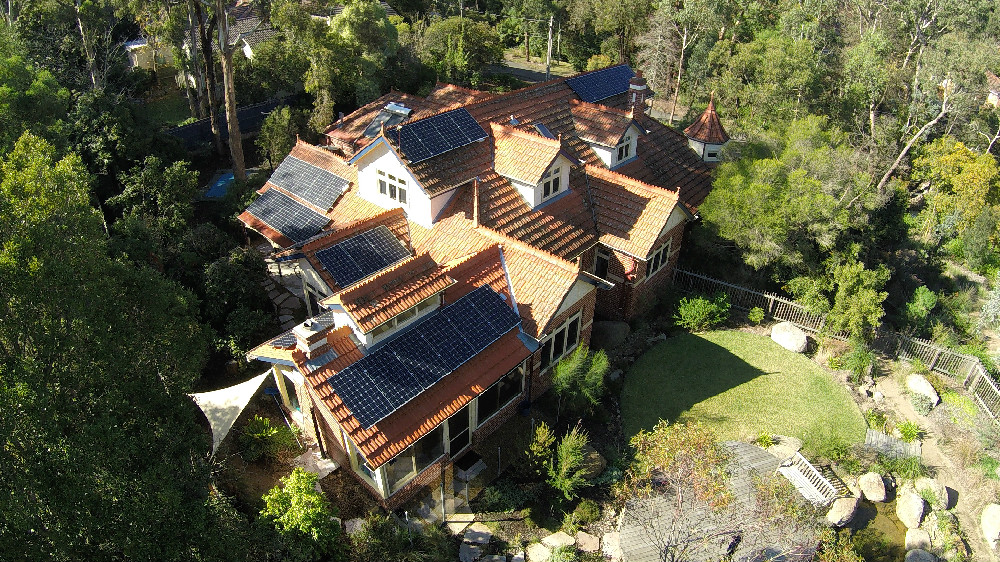 Have you been told that putting solar on your roof was just too difficult?
That there wasn't enough room or was impeded by shade?
Well things have changed.
Significant improvements have been made in technology, in both microinverters and solar panels, as well as in our in-house training and experience.
So what has once been deemed too difficult or not possible is now completely viable. Have a look at the improvements that have made it so…
Big Improvements in microinverters
The Enphase microinverter can now squarely place installing solar on your roof in the easy pile. These leading microinverters provide you with the flexibility to install a solar system in the way that best compliments your roof.
Hear about the role micro-inverters play in solar panel systems here – as Mick Harris, EnviroGroup founder, shares why he likes them so much
New Solar Panel Efficiency
Solar panel efficiency has also improved, meaning they have more power per square meter of roof. Roofs previously too small for solar can now support larger solar power systems.
Sunpower has risen the bar again delivering one of the highest efficient solar panels on the market.
The new Sunpower X Series X21 solar panel produces 345 Watts per panel, over 30% more compared with the industry standard of only 250 Watts per panel.
Founded back in 1985, American Company Sunpower have long been producing some of the most advanced solar panels in the world. Using unique patented Maxeon solar cell technology, the X Series offer higher efficiency and durability than any other solar panel commercially available.
The Sunpower X21 solar panels are now available for installations through EnviroGroup. As an introductory offer, for the month March Sunpower X21 solar panels are on special at $500 off per system. Contact us
Watch this video to learn more about the Sunpower difference.
In-house training and experience
We are learning more and more every day.
As a company we have invested in training our installation teams over the years and regularly complete complex installations on architectural, heritage and landmark buildings with unusual roofs.
As a result we have successfully completed a number of solar installations on buildings that other companies said "couldn't be done"