EnviroGroup was part of history today, as the Premier Daniel Andrews and Victorian Minister for Energy Lily D'Ambrosio, announced the new Solar Homes rebate program from our Northcote warehouse.
The changes to the program include a more methodical approach and staggered rebate releases to serve the estimated 650,000 owner occupiers, 50,000 landlords and tenants, 10,000 battery storage owners, and 60,000 solar hot water system owners over the program's 10 year run.
Premier Andrews and Managing Director Mick Harris mused on the progress of solar technology and flourishing of the industry under the Labor government's ambitious solar program before the formal press conference.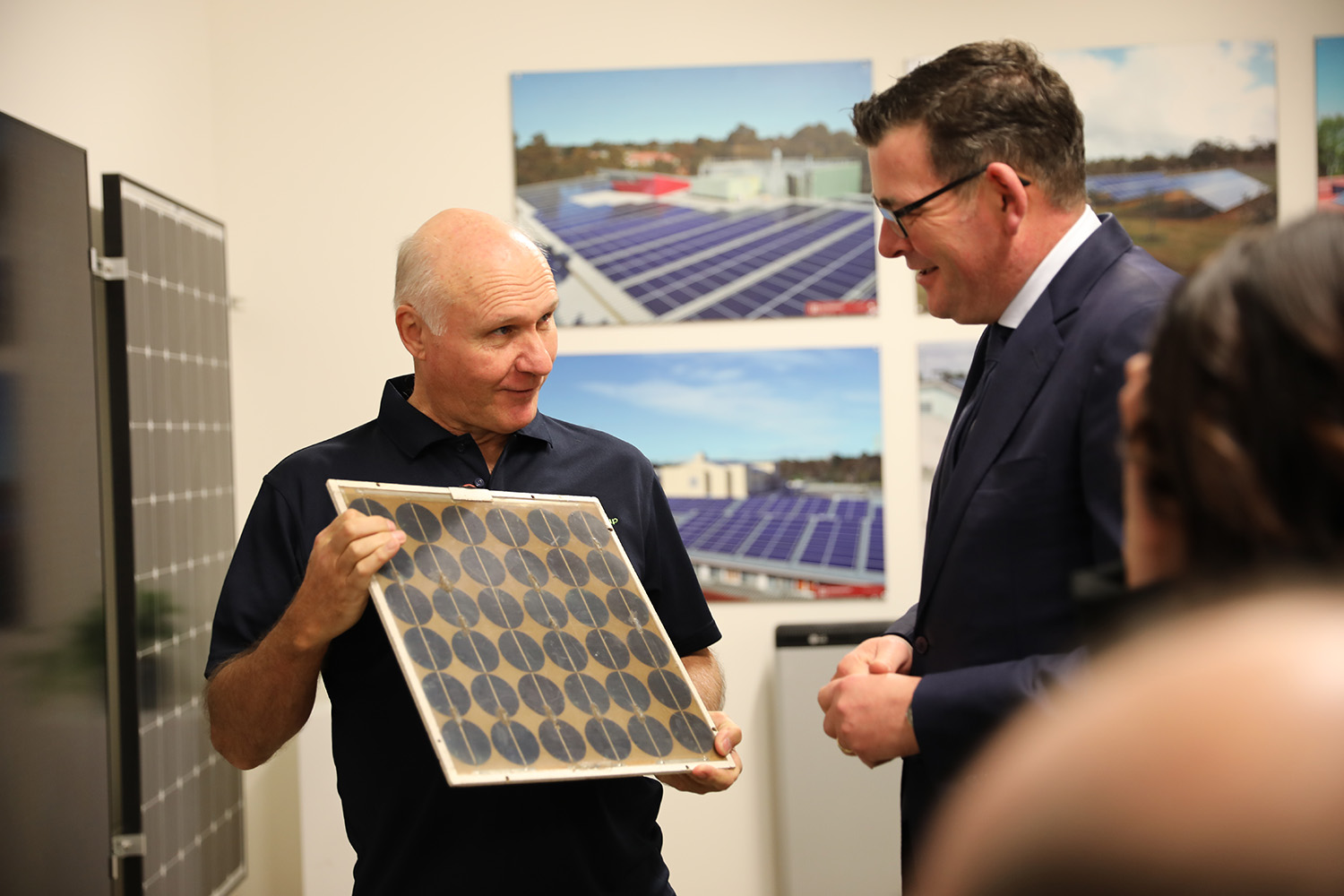 As one of the longest running solar providers in the state, EnviroGroup was the perfect partner to the government's program launch, signalling their commitment to safety, quality and weeding out the "shonky operators".
Once fully rolled out, the Solar Homes program will generate about one-eighth of Victoria's 40 per cent target for renewable energy by 2025, and cut Victoria's carbon emissions by almost four million tonnes annually– the equivalent of taking one fifth of the state's cars off the road.
Find out more about Solar Rebates and how your household can benefit by reading our 2019 Solar Rebate guide here.