This month, additional eligible postcodes were made available for the Solar Homes battery rebate scheme. Initially, only 24 were available but now there are 104 which should open the scheme up to a lot more people.
The first three months of the scheme saw only a fraction of the available rebates being used as the eligibility criteria was so narrow that very few people qualified. Now there should be a significant uptake in battery installations. The new, and old, postcodes are below: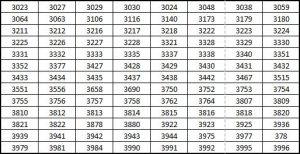 If you are considering a battery, whether or not you are applying for the rebate, you should be aware that new battery installation standards have come out for December. These standards severely tighten up how battery installations are to done with the main emphasis on fire safety. Our consultants will be happy to run through these with you to make sure your battery system is good to go.