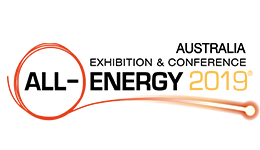 So All Energy is over for 2019 and it was the biggest we've been to. Massive. Previous years were interesting but not really game changing but this year there was so much expectation for manufacturers to release next gen stuff. And by and large, they did. But it's not just the gear that was big, the most important thing to come out of this conference was the transformation of the national grid and the New Energy Market. It was extremely difficult to get your head around a transformation that the transformers themselves are still trying to get their heads around but what we took away was the idea that every solar owner will be impacted and every installer and solar retailer ought to be on top of this or risk irrelevance. Even if you don't own solar and are thinking about it, then you'd better act quickly because there's a whole lot of change heading your way and your solar is going to be the centrepiece of your household energy economy.
It was also interesting to watch the genesis of a new field of industry buzzwords which had to be created because we didn't have words to describe what's taking place. So what is taking place?
Well, the first thing is that we are moving away from large centralized power stations like the big coal-fired stations we all love which push lots of energy out across the grid via transformers which step down the high voltage until it gets to the 240v we can use in our homes. Bit by bit this system is being replaced by distributed networks made up of thousands of generators of all types in countless locations and using different technologies like solar, wind, hydro, gas and coal. At the moment all these generators, and this includes your own rooftop solar, are tacked onto the existing grid and making a mess of the whole thing. So the way the grid currently works won't do any more and we are gradually transitioning to a completely new way of connecting things up and controlling how energy addresses the load. Large commercial estates, Universities, government centres and certain residential areas might connect up into a microgrid which supplies that facility and any extra power requirements are bought in and surplus energy is sold out to the rest of the national grid so then you have a new energy economy which is monitored by software that links up all the Distributed Energy Resources (DER) attached to the network. What is a DER? Well if you have solar on your house then you are a DER. Any generator on the network that generates energy behind the meter is a DER and very soon you will be placed on a register creatively called the DER Register! This register will allow the Network managers to understand who is producing how much power and when so that energy can be applied to network loads at the right time and of the right quality.
Have a look at this video produced by ARENA, the Australian Renewable Energy Agency of the Federal Government:
How this affects you as a household or business will depend not only on your own needs but also what is going on around you. For many households, you have probably bought your last petrol or diesel car and in a few years when you go to replace it, your dealer might only have one or two petrol cars in the range with the rest being taken up by electric (EV) or Hybrid models. Some car makers, like Volvo, have announced they will have no internal combustion cars by 2030. You need to prepare for this because there's no point taking home your beautiful new EV if you can't charge it up and you will have to charge it up from your house with a charge station. This will add a significant load onto your energy bill. What you are doing is transferring your weekly petrol costs to your quarterly electricity costs. Unlike a petrol bill, you can offset your electrical costs with solar PV and a battery system so you need to start thinking about setting yourself up for this eventuality. It's not going away, it's heading toward you like a bullet train. Get your solar on now so you don't have to shell out for it when you buy your new car.
So one of the noticeable things at this year's All Energy was the number of manufacturers showing charge stations and monitoring. They are getting ready for this big change and you should too.
–brad mcpherson–